An Exceptional Day at Camp Kahuna!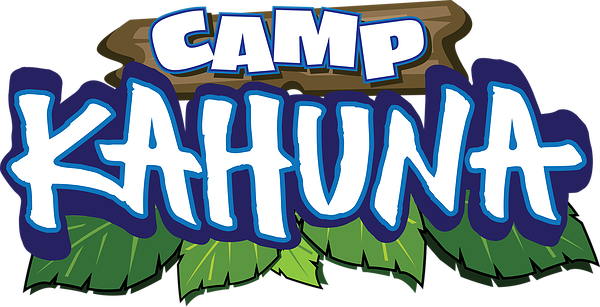 WE ARE OPENED FOR BUSINESS!
SUMMER DAY CAMPS 2020
5100 Appleby Line, Burlington, 5 minutes north of Highway 5 on the west side.
WE MAY HAVE AVAILABLE SPOTS. Please send an email to inquire.

____________________________
NEW:
NEW WEEK OF DAY CAMP – Replaces the Half-Week Sleep Away Camp
Monday, June 29th to Friday, July 3rd, 2020 – $245.00 – Spots in this camp are limited.
FEE: $245 per week – Sibling Discounts Available
_______________________________________
FULL – Week 1 –  Monday, July 6th to Friday, July 10th, 2020
FULL – Week 2 – Monday, July 13th to Friday, July 17th, 2020
FULL -Week 3 – Monday, July 20th to Friday, July 24th, 2020
FULL – Week 4 – Monday, July 27th to Friday, July 31st, 2020
FULL -Week 5 – Monday, August 3rd to Friday, August 7th, 2020 – This is a full week. We are at camp on the Civic Holiday.
_____________________________________________________________________________
SPOTS AVAILABLE: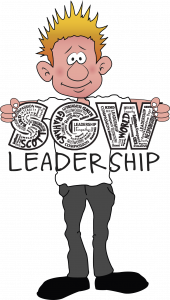 NEW: EXTREME DAY CAMP – Monday, August 10th to Friday, August 14th, 2020 – This camp is replacing my sleep away camp. It will be a day camp filled with bigger activities: i.e. laser tag, performers etc. I will provide lunch and snacks each day plus we will have a barbecue on Thursday night and an evening campfire.
If you have already a spot for the Camp Kahuna sleep away camp just email me to let me know you want a spot in the day camp. I will switch you myself. If you would like to register please register online.
Fee: $320.00
__________
FULL – Week 6 – Monday, August 17th to Friday, August 21st, 2020
---
FULL – WEEK 7 – Monday, August 31st to September 4th, 2020
---
SPOTS AVAILABLE – CAMP WILD CHILD – August 24th to 28th, 2020
---
This camp is not a Kids 4 Kids camp. This camp is the creation of Connor Parkin, who happens to be one of my staff-leads. Here is a description of CAMP WILD CHILD.
Camp Wild Child, offers creative play, exploration and adventure as campers work together in small groups throughout their week to complete various challenges and tasks that focus on the natural environment around them. Campers are introduced to a variety of nature-based issues
and activities. Identifying animals, insects and plants, and discuss how to keep the our environment healthy and sustainable. Campers learn about biodiversity, habitats, tracking and trailing, water stewardship, endangered and invasive species, traditional ecological knowledge, mapping the creation of nature-related art and all natural crafts all while delivering the message of how they can play a role in fostering our environment and promoting environmental awareness. We encourage campers to have fun and play safe, all the while nurturing their connection to nature and allowing them to feel at home outdoors. 
You can register for Camp Wild Child through the following link:
https://campscui.active.com/orgs/Kids4KidsLeadershipProgram?orglink=camps-registration
Connor Parkin: connor@projectwildchild.com
Cell phone: ‭(289) 230-7666‬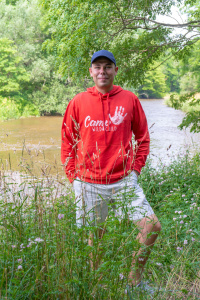 ---
2020 Day Camp Rates:
$245.00 – You receive a $10.00 sibling discount per child when you register.
$40.00 – Bus fee (only if you require transportation. Bus seats are limited so please register early)
$40.00 per week – Before and after care
DAY CAMP AND FULL WEEK SLEEP-AWAY KAHUNA ADDRESS:
We rent the Camp Sidrabene property. Please look for the Camp Sidrabene sign as this is where we run camp.
5100 Appleby Line, Burlington, Ontario
We are located on the west side of Appleby Line, 5 minutes north of Highway 5 or 5 minutes south of Derry Road.
Location
Camp Kahuna is located in north Burlington on a beautiful 65 acre surrounded by the Niagara Escarpment. The address is 5100 Appleby Line, Burlington. Kahuna has become Halton's most successful camp and first choice for parents who are seeking an incredible camp experience for their children. We have directors at camp who ensure the quality of our camp program and staff meet the Kids 4 Kids high expectations. We want to exceed your expectations with regard to program quality, safety protocols and staffing.
The Program
We combine traditional camp activities like campfires, swimming, fishing, cooperative games, and fort building with the extraordinary. Each week we have theme days that have included medieval, wacky hair, super hero and olympic days, to name just a few. We also have had presentations from individuals who entertain and role model leadership. We have had musicians, actors, sports heroes and animal experts entertain our campers. We have different performers every year to make your child's experience extraordinary. Please note that we offer different activities every year. The photos on this page represent some of the activities we have had at past camps. They are not necessarily the activities we have every year. We are always looking for new experiences for our campers so they have an incredible camp experience. Our goal is to create the best camp possible for the children and parents we serve.
Before & After Care is offered at our camp location from 8:00 am to 5:00 pm. Parents must pick their children up from the camp parking lot.
Safety
We strive to have an extremely safe camp environment for our campers.
We make sure that our senior staff all have their police checks.
We have lifeguards that maintain safety around the pool. Our leader are either in the pool with our campers or are supervising on the deck. All eyes are on our campers when they are around water.
We have three camp directors who are always at camp ensuring the campers are safe and our programs are running well. Most camps have directors that travel from site to site. Our directors are at camp every day.
We have a fortified 40 foot by 40 foot canvas tent to protect our campers from the weather. If the weather is dangerous we take the kids to the Burlington Christian Academy in Burlington.
We have sun screen breaks every day to ensure our campers are protected from the sun an water breaks to ensure they are hydrated.
My staff are trained to give your children their undivided attention. They are not distracted by electronics.
A Day at Camp
Every week at camp is different. We have fun theme days and pack each day with events like the Kahuna Carnival, Shaboobala: The World's Greatest Hypnotist, Silly Science, and Messy Games. Each day also has swimming, fishing, cooperative games and leadership workshops. We guarantee your child will have an incredible camp experience.
Morning
We love creating camp adventures for children. We pull characters from Scott Graham's books, creating a magical camp environment. We also have theme days each week. Here is an example of a typical theme day at camp. Please note that this is just one example of what a typical day may look like. Each year we change activities to ensure our campers have new experiences.
Medieval Theme Day
8:30 am – Campers Arrive in Medieval costumes
9:15 am – Morning snack
9:30 am – Medieval Knight Presentation
10:30 am – Medieval Games – Rotation of various medieval activities
11:00 am – Medival Lunch with King Authur
11:30 am – Leadership Workshop – Resilience & Building Confidence
Afternoon
12:30 am – Capture the King's Flag
1:15 pm – The King of soccer – Bubble soccer
2:15 pm – Fishing for the King's Dinner – campers make fishing rods and fish in the creek.
3:00 pm – Campfire Program
4:00 pm – Home
We play wide games like Capture the Flag and Survival, have campfires with marshmallows, and had a camp wide game of Mindcraft. We love creating fun and unique activities for our campers. We hope you will consider Camp Kahuna for your child's camp experience. There is no other camp like ours in Halton. When you come onto the camp property it is like going to Muskoka. We offer you the best in camp supervision and programming. You may find a camp that is less expensive, but if you are looking for quality and a camp that puts your children first, you have come to the right camp.  CAMP KAHUNA.

Focus on Nature Camp is a great opportunity for young photographers aged 7 to 14 to develop their skills while exploring all the natural beauty that the Bronte Creek has to offer. As well as being outdoors each day on guided walks, playing outdoor games and other nature activities, campers will have the chance to edit their images, make a slideshow, and take home some of their best photos. Focus on Nature will provide campers with a camera and laptop to work with throughout the week.
Dates: July 27-31 2020 & August 17-21, 2020
Time: 9AM to 4PM
Cost per camper: $275.00
This is NOT a Kids 4 Kids summer camp. It is being offer by a separate business called FOCUS ON NATURE. 
If you require additional information please contact Taylor Bulstrode at: taylor@focusonnature.ca or access the Focus on Nature website at http://www.focusonnature.ca
Taylor Bulstrode
Guelph-Wellington and Halton Region Program Manager, Focus on Nature
PO Box 1601, Guelph, ON, N1H 6R7
T: 905-299-5252
The camp will run at Camp Sidrabene in the Chalet near the pool.