Camper
Special Needs Campers
We try very hard to accommodate special needs campers, when we can. There are no strict policies regarding special needs children as several factors determine whether we can provide a safe, suitable environment. Suitability and capabilities vary depending on the number of campers and staff we have on site.  We want to ensure all campers are successful and safe and will do everything we can to ensure safety and camp quality. Therefore, if you have a special needs child and wish them to attend a Camp Kahuna camp, please contact us and we will review each case independently. Unfortunately, we do not offer one to one care for special needs campers. This service would need to be provided by the caregiver.
---
Behavior Challenges: If a camper is having behavioral challenges we have a fair process.
1) We talk to the camper to see what the difficulty is and relate our expectations
2) If the behavior continues the child will have a time out, missing a few minutes of an activity
3) If the behavior continues we will contact their parent to inform them of what is going on and ask for suggestions
4) If the behavior continues the child will talk to their parent
5) If the behavior continues the child goes home for a day or for the rest of the week depending on the behavior
We want all children to be successful and will work with the child and parent to ensure this success. We do have to consider the other campers and if a camper's behavior is affecting other campers, it is then we must decide whether a child stays at camp or goes home.
There are specific behaviours we send campers home for: physically hurting other campers, endangering campers, ongoing deviance.
---
Grievances: My staff will do whatever it takes to ensure you as a parent are satisfied with the camp program and your child has a great week. If you have a concern with any of the leaders or with the camp program please talk to the camp lead staff and we will do what it takes to deal with your concerns. We are always interested in constructive criticism as we want our camp to exceed your expectations.
Face to Face: If you have a concern or question about camp we would prefer to talk to you face to face. Emails do not have "tone" and can be misinterpreted.
---
Cell Phones: (Sleepaway Camps) Campers are not permitted to bring cell phones to camp. The reason for this policy is:
1) cell phones encourage homesickness. It is easy for a child to text or phone a parent when they feel homesick. It can encourage homesickness in others as well.
2) they can get lost or damaged and
3) they can be used inappropriately, accessing social media sites or inappropriate sites on the web.
---
We buy all our food for sleep-away Camp Kahuna and make sure it is peanut-free. We clean our kitchen area thoroughly and do everything we can to eliminate contaminants. Our facility is used by other camps, so we do everything possible to reduce risk.
---
Special diets: (Sleep away) -We can accommodate some special diets at our sleep-away Camp Kahuna.
Gluten sensitive
Dairy sensitive/Lactose intolerant
Vegetarian
Halal
Peanut-free
Tree-nut free
Sesame
Soy
We cannot accommodate the following diets because of the limits of our facility – celiac, kosher, pescatarian, vegan, and complete dairy-free i.e. milk solids etc. in food.
---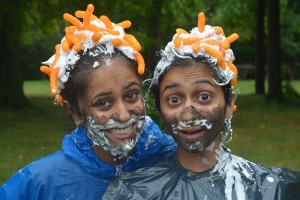 DIETARY NEEDS
IMPORTANT: Parents must disclose dietary restrictions. Children have disclosed their dietary needs while at camp, which doesn't work. We have already bought food. It's not fair to my kitchen staff to have to go to the store to buy additional food while camp is in progress.
If parents have disclosed their child's dietary needs and have paid for this option we have absolutely no problem accommodating. We cannot accommodate dietary requirements which are disclosure while at camp. If this happens parents will be contacted and be required to supply the additional food at their expense.
We will not accommodate your child's needs if you have not indicated these needs on the registration form. For example:
We find that some children are "trying" the gluten-diet, but are not really gluten-sensitive. They can eat regular food. We buy all our food prior to camp and cannot but additional food while camp has begun. Please tell us on the camp application and chose this food sensitivity option when registering. We will be happy to accommodate your children if you follow the proper process.
Disclosing dietary requirements is important to ensure your child receives meals they can eat and enjoy.
---
Sunscreen: (Day Camps) It is the parents' responsibility to put sunscreen on their child prior to day camps starting. My staff will remind campers throughout the day to reapply the sunscreen. If your child is at Camp Kahuna my staff will remind the campers to apply their sunscreen before breakfast and throughout the day.
---
Medication: If a child is on medication during the school year it is recommended that they be on it during the summer.
(Sleep Away Camp) All medication that comes into Camp Kahuna must be in its original container, labeled with the name of the medication, and dosage. All medication will be handed over to our camp nurse at check-in and given back to you when you check-out. We cannot give a camper medicine if it isn't in its original container. This is to ensure the safety of all campers.
---
Emails: (Both Day Camps and Sleep Away Camps) We will send you daily emails from Camp Kahuna to let you know about what the kids did each day and if there is anything you need to know for the next days at camp.
Photos: We take a lot of photos at camp. We post these photos on our SMUG MUG page so parents can see what their kids are doing at camp. This site is privacy/password protected. The photos are also sometimes used for promotional purposes. We respect your family's privacy and wishes. If you do not wish your child to be photographed or have their photo put up on our SMUGMUG site or used for promotional purposes please email the Kids 4 Kids office prior to camp starting. This is also an item mentioned when you registered. You can indicate that you do not want your child to be photographed during the registration process.
---
Treats: Our campers may receive a treat during day camps. The treats at day camps are usually popsicles or S'mores at our campfire. We try to buy popsicles that are mostly fruit, however, this is not always possible. It depends on availability. We do try to limit the amount of candy/sugary treats served. If your child is not permitted treats or you would like to suggest an alternative treat please let us know prior to camp starting. We respect that some parents wish their children not to have sugary products. We just need to be informed prior to camp starting.
All food that comes into Kids 4 Kids is peanut free.
Lost & Found Policy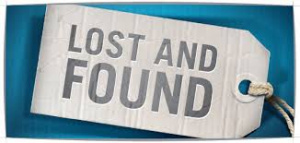 LOST & FOUND POLICY FOR BOTH DAY CAMP AND SLEEP-AWAY CAMPS
If your child leaves items at camp we will keep them for one week after camp and then donate the items to a charity. It is the responsibly of parents to contact the camp and pick the items up. If we find items with the name of the camper we will try our best to get the item back to the camper during their stay at camp.
We have truck loads of clothes at the end of the summer that are never retrieved. This policy helps us eliminate the issue of storing lost and found clothing.
Health & Safety
NEW HEALTH & SAFETY PROTOCOLS 
OUR CAMPSITE
CAMP TOILETS: Two toilets will be available at our campsite that will have sinks with running water, anti-bacterial soap and paper towels. 
CLEANING OF THE TOILETS – The toilets will be professionally emptied and cleaned once a week by Chantler's Environmental Service. The bathrooms will also be wiped down at the beginning and end of the camp day and at mid-morning. Scott Graham and the camp directors will be responsible for ensuring this is done. 
Each toilet will have anti-bacteria soap and paper towels.
WASHING STATIONS: We will set up three washing stations in the tent area. These washing stations will have water, anti-bacterial, and paper towels.
HYGIENE: Children will wash their hands before eating snacks or lunch. This will be a learning opportunity. We will teach children the importance of washing their hands before eating after they have gone to the washroom and throughout the day.
UNDER THE TENT: Staff will disinfect the camp tables, benches, and surfaces at camp each morning before camp begins. This will be completed by Scott Graham, Connor Parkin, Joe McNamara, or a staff member assigned by the directors.
SICK CAMPERS: 
Campers who show signs of sickness while at camp will be separated from camp by Abbie Jager and Katie Harper. Campers will be brought to the parking lot where they will wait for pick up. Parents will be contacted immediately. Abbie and Katie will adhere to the social distancing policy, wear protective rubber gloves, and wash their hands after the child once the camper has left camp.
___________________________________________
Staff to Camper Ratio: We have a 7:1 counsellor to camper ratio at our summer camps.
Nurse: We have a nursing student on site at Camp Kahuna.
My staff has CPR and First Aid Training. We have a lifeguard on duty at all times when the campers are swimming at Camp Kahuna.
Weather: We have a 40 by 40 dining tent at our Camp Kahuna day camps. We have bought additional equipment to make it extremely stable and safe. We have access to an indoor facility. We will play in the rain, unless there is lighting. If there are heavy winds or lightning and we may move the campers to the various camp buildings. Parents have the option of not sending their children to camp if they feel that the weather presents a danger. We will always do our best to keep our campers safe.
If it looks like a "rainy day," please make sure your kids are in their rain gear prior to arriving at camp.
Camp Drop off
Camp Kahuna Day Camps:
When you are dropping your child off for a summer day camp please meet our staff in the camp parking lot and check your child into camp. If you know you are going to be late email us at kids@kids4kids.ca to make arrangements.
Camp Kahuna Sleep-Away Camps: The drop-off and pick up times for the full and half week camps will be available on the Camp Kahuna page. Drop off for the August Camp Kahuna is on the Sunday at 12:30 pm for families whose name starts with the letters A to K and 1:15 pm for the families whose name starts with the letters L to Z. Pick up on Friday is anytime between 1:00 pm and 4:00 pm.