STAFF POLICIES  
 STAFF EXPECTATIONS  
By signing the summer camp contract, candidates agree to the terms outlined in the agreement, and here on the Kids 4 Kids Staff Policy page.

Candidates must attend the mandatory training weekend. If you cannot participate in the training, you will forfeit your camp position. If you have an exam, please plan your study time before the training weekend. You will be paid $50.00 for attending.

Candidates must agree to the summer casual seasonal term. The employment term is for July and August.

Days off are limited and must be prearranged and are at the discretion of Scott Graham or camp directors. Taking days off during the camp week, disappoints campers and disrupts the weekly camp community. We will do our best to accommodate your requests for full weeks off.  The exceptions to days off would be if you are sick, have a doctor's appointment that cannot be rescheduled or there is a family emergency.

Staff must submit a First Aid/CPR Certificate before camp starts and have a police check on file with the camp. You are not permitted to work at camp if these documents are not submitted and will forfeit your job. These documents must be submitted to Scott Graham by 

June 30th

.

The staff will be tested on the summer camp policies during the staff training weekend. 

We are a camp family and want to create a cohesive team that communicates clearly and provides an incredible experience for our campers. We value the effort you put into our camps and will treat you fairly and listen to your concerns. We appreciate all feedback and take concerns seriously.
You are not guaranteed to work every week of camp. Your contract states you will be scheduled for six weeks. The six weeks include day camps and Camp Kahuna, our sleepaway camps. Additional weeks may be available if the number of campers warrants additional staff. If you have any concerns, please contact Connor Parkin/Lead Staff or Scott Graham/Executive Director. Please email Scott Graham with the weeks you cannot work. 
WAGES
Understanding Camp Wages
Camp paid opportunities are not always based on a minimum wage rate. For example, if you work at Camp Kodiak you receive a stipend of $1500 for the summer. At Ontario Pioneer Camp you either raise your own wage through donations or you volunteer your time and are not paid. There are different wage and salary models that summer camps use.
SENIOR STAFF: At Kids 4 Kids Leadership camps, we pay you an hourly wage of $15.00 for our day camps for a 42.5 hour week and a stipend of $250.00 for our half-week sleep-away camp and $500.00 for our week-long sleep away camp. You will also receive $50 for attending the Staff Training Day and for the camp load-in days, which are the days before the campers arrive at Camp Kahuna – the sleep-away camps. 
Staff directors get an agreed-upon salary that cover their work for the months of July and August. It also covers the time they spend on hiring staff, communicating with staff, planning camp activities, staff training and camp management. 
All the summer camp positions are part time, seasonal work and are the contract is completed after the last day of camp in August.
WHAT IS A STIPEND: 
A stipend is an agreed-upon lump sum of money stipulated in your staff contract.  There are no deductions made on these payments. Employees are response for reporting these earnings to the Canadian Government.
THE TEAM
We are proud of our team. We choose people who are passionate about helping children who love summer camp and who want to contribute to an extraordinary camp program.  
DIRECTORS
Scott Graham – Director/Administration/Owner

Connor Parkin – Camp Director

Joe McNamara – Camp Director
SENIOR STAFF 2021
Scott, Connor, Joe, Abby R., Abby D., Darcy, Davis, Ryan, Sandra, Katie, Lauren, Andrew, Charlotte, Angus, Alyssa, Christian, Reagan
All staff will offer support to each other, making sure the camp environment is safe. Staff will contribute to camp programming, follow camp policies, and ensure our campers are safe. Together we do make a difference.
POLICIES – PLEASE READ
DISMISSABLE OFFENCES
1.1 – The following offenses will result in immediate dismissal, without pay, if they occur during the operation of a Kids 4 Kids camp or a Kids 4 Kids after-school program.
Use of alcohol 

Use of illegal drugs

Vaping

Inappropriate sexual behavior 

Sexual, verbal or physical abuse of a camper or staff member

Any form of harassment

Inappropriate posts on social media sites that negatively affects the Kids 4 Kids brand. i.e., drugs, sexual behaviour, racism, bullying, harassment.
Staff must meet the minimum requirements for the summer camp job to retain the position. These requirements include:
The ability to keep campers safe and not create unsafe situations. An example of hazardous conditions would be leaving your group unattended; not assisting a camper who requires first aid; not adequately supervising children in the pool or creek. These are just some examples of unsafe situations and actions.

To program fun and enriching activities for your group and contribute to the programming of entire camp activities.

To role model, leadership characteristics, and representing the Kids 4 Kids brand appropriately. This includes your behavior and appearance. 
DISMISSAL PROCESS
1.2 – If there is a concern with a staff's work performance, the staff member will meet with the camp directors to discuss their performance. We will clarify expectations and give suggestions on how they can help improve.
If there is still a concern with behavior or performance after the initial discussion the staff member will receive a letter from Scott Graham that will list the concerns and give strategies on how to improve and meet expectations.
If performance still doesn't improve after the first two steps and is still a concern, the staff member will be removed from the summer schedule, and their contract will be terminated.
As a Kids 4 Kids staff member, you must be able to perform the minimum requirements listed above. Please remember that you are representing Kids 4 Kids and Scott Graham.
Kids 4 Kids will do everything we can to help their staff be successful. We can discuss accommodations that will help you succeed. These accommodations will include: breaks, time off (paid/unpaid), and mentoring that will help staff stay healthy.
Kids 4 Kids takes pride in offering opportunities to individuals who may have limitations or disabilities. We realize that everyone has the potential to be successful. Please understand that working at a summer camp can be very stressful. Please make sure that you can handle the high levels of stress, and a camp environment is an appropriate place for you. We want not only the campers to be successful, but as our staff. We are a team that will be supportive offer accommodation, if necessary, to secure that success. To be successful, you must have the aptitude to succeed. 
SUCCESS = Positive Attitude + Action + Hard work + Aptitude
SAFETY
1.3 – STAFF TO CAMPER RATIO: We have a 7:1 counselor to camper ratio at our summer camps.
1.4 – Nurse: We have a nurse on-site at Camp Kahuna sleepaway camps.        
1.5 – CPR/FIRST AID – My staff has CPR and First Aid Training. We have a lifeguard on duty when the campers are swimming in the pool and in the creek.    
1.6 – WEATHER: We have a 40 by 40 dining tent at our Camp Kahuna day camps. We have bought additional equipment to make it extremely stable and safe. If the weather is extreme i.e., heavy winds or lightning, we may bus the campers to an indoor location to ensure their safety. We would bus the kids to Burlington Christian Academy located in Burlington on the North Service Road, just west of Brant Street.
______________________________________________
It is important for summer staff to understand the Kids 4 Kids Policies. It is the responsibility of our staff to implement and reinforce these policies. The policies ensure the safety of our campers, are fair and ethical. We want to deliver a constant message to parents.
___________________________________________________
1.9 – Camp Kahuna Sleep-Away Camps: The drop-off and pick up times for the full and half-week camps will be available on the Camp Kahuna page. Drop off for the August Camp Kahuna is on the Sunday at 12:30 pm for families whose name starts with the letters A to K and 1:15 pm for the families whose name starts with the letters L to Z. Pick up on Friday is anytime between 1:00 pm and 4:00 pm.
BEHAVIOUR CHALLENGE PROCESS
If a camper is having behavioral challenges, we have a fair process. We will do whatever we can to help the child succeed. If the behavior creates a safety risk for the child or other campers, they will be removed from camp. 
1.10 – The Process:
We talk to the camper to see what the difficulty is and relate our expectations

If the behavior continues the child will have a timeout, missing a few minutes of an activity

If the behavior continues, we will contact their parent to inform them of what is going on and ask for suggestions

If the behavior continues the child will talk to their parent 

If the behavior continues the child goes home for a day or the rest of the week depending on the behavior
We want all children to be successful and will work with the child and parent to ensure this success. We do have to consider the other campers, and if a camper's behavior is affecting other campers, it is then we must decide whether a child stays at camp or goes home.
1.11 – Grievances: My staff will do whatever it takes to ensure you, as a parent, are satisfied with the camp program, and your child has a great week. If you have a concern with any of the leaders or with the camp program, please talk to the camp directors. We will do what it takes to deal with your concerns. We are always interested in constructive criticism as we want our camp to exceed your expectations.
Face to Face: If you have a concern or question about camp, we would prefer to talk to you face to face. Emails do not have "tone" and can be misinterpreted.
1.12 – Cell Phones: (Sleepaway Camps) Campers are not permitted to bring cell phones to camp. The reason for this policy is:
cell phones encourage homesickness. It is easy for a child to text or phone a parent when they feel homesick. It can encourage homesickness in others as well.

they can get lost or damaged and they can be used inappropriately, accessing social media sites or inappropriate sites on the web.
1.13 – FOOD AT CAMP: Allergies: Peanut-free – We take the safety of children very seriously. Children who come to our day camps must have peanut-free lunches. We buy all our food for sleepaway Camp Kahuna and make sure it is peanut-free. We clean our kitchen area thoroughly and do everything we can to eliminate contaminants. Other camps use our facility, so we do everything possible to reduce risk.
Special diets: (Sleepaway) We can provide meals for children who require a gluten-free diet, or who are vegetarians. There is an extra fee for these special diets as there is an additional cost at our end for food.
Treats: Our campers may receive a treat during day camps. The treats at day camps are usually popsicles or S' mores at our campfire. We try to buy popsicles that are mostly fruit; however, this is not always possible. It depends on availability. We do try to limit the amount of candy/sugary treats served. If your child is not permitted treats or you would like to suggest an alternative treat, please let us know before camp starts. We respect that some parents wish their children not to have sugary products. We just need to be informed before camp starts.
All food that comes to Kids 4 Kids is peanut-free.
1.14 – Sunscreen: (Day Camps) It is the parents' responsibility to put sunscreen on their child before day camps starting. My staff will remind campers throughout the day to reapply the sunscreen. If your child is at Camp Kahuna my team will remind the campers to apply their sunscreen before breakfast and throughout the day.
1.15 – Medication: If a child is on medication during the school year, it is recommended that they be on it during the summer.
MEDICATION: (Sleep Away Camp) All medication that comes into Camp Kahuna must be in its original container, labeled with the name of the medication, and dosage. All medication will be handed over to our camp nurse at check-in and given back to you when you check-out. We cannot give a camper medicine if it isn't in its original container. This is to ensure the safety of all campers.
1.16 – PRIVACY
Emails: (Both Day Camps and Sleep Away Camps) We will send you daily emails from Camp Kahuna to let you know about what the kids did each day and if there is anything you need to know for the next days at camp.
Photos: We take a lot of pictures at camp. We post these photos on our Camp Kahuna Photo Facebook group page so parents can see what their kids are doing at camp. The images are also sometimes used for promotional purposes. We respect your family's privacy and wishes. If you do not wish your child to be photographed or have their photo put up on Facebook or used for promotional purposes please email the Kids 4 Kids office prior to camp starting. This is also an item mentioned when you registered. You can indicate that you do not want your child to be photographed during the registration process.
1.17 – REFUNDS:
The refund policy is available on the Kids 4 Kids website at:
https://kids4kids.ca/kids-summer-activities/kahuna-sleep-away-camp-policies-acton/
Camp Kahuna reflects the Ontario Camping Association's standard refund policy. The cancelation policy can be modified if the circumstances of the summer change.
1.18 
COVID-19
In the event of a closure, we would cancel each camp week by week. We don't want to cancel the entire season to find out that we could have opened camp in August. This would leave parents scrambling for daycare. We have created a fair refund policy that will give parents options. Two of the possibilities permit parents to receive a full refund or credit. These policies will be posted on the Kids 4 Kids website and will be communicated to parents.
REDUCE STAFF VULNERABILITY & MISPERCEPTIONS
1.20 – THREES COMPANY RULE – Try not to be 1:1 with a camper. If you were accused of inappropriate touching or questionable behavior, having another staff member present would add supportive facts to the situation. It is very easy to have an innocent action misinterpreted.
1.21 – SLEEPING ARRANGEMENTS – (Camp Kahuna Sleep Away Camp) – Create as much space between you and the camper when sleeping in the same room: NEVER sleep right beside a camper.
CAMPER AND CAMP STAFF  SAFETY
1.22 – SUNSCREEN POLICY – Staff is not to apply sunscreen directly on the skin of a camper. Staff is permitted to use an aerosol sunscreen or have 1) a sibling apply sunscreen or 2) have another camper of similar age apply sunscreen. It is the responsibility of all staff to ensure campers apply and reapply sunscreen throughout the camp day.
1.23 – WATER – There will be water available to campers at camp. It is the responsibility of staff to ensure the campers in their group are drinking water and have their water bottles accessible and full. Don't assume campers will drink when they are thirsty. Campers must be reminded. Have schedule water breaks throughout the day.
1.24 – WASHROOMS – If a camper is under the age of 7 years of age they must be accompanied to the washroom by an Extreme Team or senior staff. Campers, who are seven years old or older, need to go to the restrooms with a partner.
1.25 – CREEK SAFETY – When campers are in the creek there must be staff in the creek with the kids and watching from the sides. All eyes need to be on the campers when they are in the water. There must also be strict boundaries and creek rules established before the campers entering the water.
1.26 – POOL SAFETY – There must be staff in the water with the campers and watching from the pool deck. All staff must be in their bath suits while at the pool. If staff are not prepared and do not have their swimming suits, they will be reassigned to another team for the swimming period.
1.27 – BUS BEHAVIOUR – Staff is still on duty while on the bus. Your eyes should be on the campers and not on your electronics. You should not be on your cell phones while on the bus or at the bus stops. Please ensure staff is spread out throughout the bus so all areas are supervised.
1.28 – PEANUT FREE – All our camp are peanut-free. Please make sure you and your campers do not have peanut products in their lunch.
1.29 – TREATS – Some parents are sensitive to the amount of sugar their child ingests. Scott Graham will be the only person permitted to bring treats in for the campers. These treats will be limited to popsicles, marshmallows/S' mores, and foods that are included in camp activities. Parents will be informed if their children are given treats.
CAMP QUALITY
1.30 – ELECTRONICS AT CAMP – Staff is not to be on their cell phones while they are with campers. Cell phones detract attention away from campers and could potentially lead to a safety issue. Our campers deserve your full attention.
1.31 – LANGUAGE – Inappropriate language will not be tolerated. This includes swearing, inappropriate jokes that have sexual references, are racist or sexist. 
1.31 – APPROPRIATE TALK WITH STAFF – Please ensure the conversations you have with other staff are camp appropriate. Campers can overhear conversations that can be misinterpreted and brought home to their parents.
1.32 – EATING WITH CAMPERS – Staff should always eat with their campers. This gives you a chance to get to know your campers and build a relationship with them.
1.33 – SUSPECTED ABUSE – If you suspect any form of abuse, please report your suspicions to Scott Graham or a lead counselor immediately. It is not your job to speak with the child, their parents, or the police. Your responsibility is to report the abuse to the appropriate senior staff member.
1.34 – KNOW YOUR CAMPER'S NAMES – Staff should know their camper's names by the third day of camp.
1.35 – EVENING KAHUNA SLEEP AWAY STAFF MEETINGS – We will have staff meetings at 10:00 pm each night, led by Scott Graham, to talk about the camp day and daily concerns. A snack will be served after the meeting, and not during the meeting. 
Staff should only be eating during allotted eating times. They should not be eating snacks in front of campers at times when campers are not eating.
PRIVACY POLICY
1.36 – TALKING ABOUT CAMPERS – Please do not talk about campers when there are other campers or parents present. If you need to consult with other staff, please have these conversations in private. Information about campers should never be shared with parents other than the camper's parents.
1.37 – EMAILS OR PHONE NUMBERS – Please do not exchange emails, social media or phone numbers with campers.
1.38 – POSTING PHOTOS FROM CAMP – Staff is not permitted to post photos of campers on the social media sites. We do not have permission from all families to use or post their child's photo. Photos may be posted on the Camp Kahuna Facebook Photo page of children whose families have permitted us to share their child's photo. Only Scott Graham, Connor Parkin, and Joe McNamara can post the images.
BUS SAFETY
1.39 – There will be one staff assigned to check campers on and off the bus. (Davis Rutledge) Staff will check the campers onto the bus and into camp. Parents must initial the sign off the sheet when their child leaves camp. If there is an alternative pick up person, this person must be on the list for an approved pick up person. If they are not on the list, a phone will be made to the parent/guardian. Parents will be informed of this process before camp starts.
BUS STOP: Please arrive at your bus stop 15 minutes before the bus departure time. Take this opportunity to speak with the parents and connect with the campers.
RISK MANAGEMENT
1.40 – LICE – All camp mattresses will be wiped down with Dettol before camp starts. Campers will be checked when they check-in to camp. Their parents will also be asked if their child has head lice recently.
1.41 – ASTHMA – All campers and staff who have asthma can have their inhaler on them at all times.
1.42 – EPI-PENS – All campers and staff who require epi-pens must wear them at all times.
1.43 – MEDICATION – All medication is given to the camp nurse at check-in. The camp nurse is responsible for ensuring all campers receive their medication on time. The mediation will not be dispensed unless it is in its original container and has the camper's name on it.
1.44 – DINING ROOM SAFETY – The dining room tables are wiped down with Lysol Wipes after every meal. Campers are seated while meals are being served.
1.45 – CAMPFIRE SAFETY – Campers are not permitted to play games or run around the campfire area. If campers are allowed to roast marshmallows, they are supervised. There cannot be more than six campers roasting marshmallows at a time.
1.46 – PLAY AREA – Campers are not allowed to play on the teeter tauter, merry-go-round, or hamster wheel. If campers are playing in the park they are permitted on the swings, rocking horse and zip line. The area must be supervised.
1.47 – SLIDE SAFETY – Waterslide must be secured to the ground with plastic pegs. The slide must be free of all potential obstacles and hazards i.e., cement blocks, rocks, sticks, branches. Campers are not to slide down the water slide under all campers are free of the area, and slide is free of obstacles.
1.48 – STRANGER ON THE PROPERTY – If a stranger is seen in a camp building or on the camp property, it must be reported to Scott Graham or a director. Staff can approach the stranger to collect additional information and instruct the individual that they are on private property and must leave.
1.49 – FIRE MEETING AREA – If one of the camp buildings are on fire, all staff and campers will meet at the camp flagpole. Attendance will be done immediately to account for all campers and staff. Staff must ensure their attendance is in their sleeping area so it can be brought to the meeting area. Staff will hold up a GREEN CARD indicated all their campers and staff are present or a RED CARD if they are missing someone. It is the responsibility of SCOTT GRAHAM only to enter a building if a child is missing. It is the responsibility of Connor Parkin to phone 911.
EVACUATION PROCESS
If the day camp needs to be evacuated from the day campsite, the campers will gather with their group leader.

The group leader will do a headcount and attendance and lead their group to the picnic shelter.

Each group lead will have a clip board with their attendance.

Director Joe McNamara will go to the picnic shelter with the groups

Scott Graham and Connor Parkin will stay back at the campsite until all campers have left.
A FEW ADDITIONAL ITEMS TO MAKE CAMP INCREDIBLE
1.50 – Staff members do not leave their group unattended while at camp.
1.51 – In the event of an emergency, at least one staff stays with the group.
1.52 – Staff is role models, and as such, conduct, manners, personal hygiene, and cleanliness are of the utmost importance.
1.53 – Staff is expected to be neat, tidy, and clean, and are asked to maintain an appropriate appearance throughout the entire contract. Staff will not wear short-shorts or have their boxers showing.
1.54 – Staff is expected to keep their living quarters clean.
1.55 – Your online presence reflects the standards of the Kids 4 Kids Leadership Program and Camp Kahuna. Please do not post any inappropriate material, including profanity or sexually explicit content. If your online presence does not reflect the leader character traits taught at Kids 4 Kids or at Camp Kahuna you could lose your position.
1.56 – We will make accommodations for campers or staff members who are transgender or require specific accommodation. 
While away from camp, EITHER ON BUSINESS OR TIME-OFF, staff must act in a responsible, mature manner so that no discredit is brought to the camp.
1.57 – We are pleased when the staff's parents and friends come to visit; however, these visits must be approved by the directors and may not always be possible. This includes past Kids 4 Kids staff.
1.58 – The camp is not responsible for damage or loss of personal items (i.e. iPods, computers, camera).
1.59 – Paychecks will not be issued until the fully completed contract is signed and all relevant employment documents (Police Check, First Aid & CPR Certs. and medical form) are given to the camp office. All forms are due to the office prior to the start of the contract.
1.60 – If, in the opinion of the executive director, the damage is caused through the staff person's neglect, willful abuse or disregard for the care of equipment, supplies or personal belongings, the staff member may be held financially responsible for the repair or replacement cost thereof. This includes the loss of equipment parts that are not returned after use. i.e., cooler lids, sports equipment, walkie-talkies.
1.61 – Staff is not permitted to smoke while at camp. This includes mock cigarettes.
1.62 – Staff is required to help get camp ready on the Saturday before the campers arriving at Camp Kahuna. They are also needed to help clean camp on the last day. Paychecks will not be issued until the camp is cleaned and inspected by Andy. You will forfeit $50 if you do not help set up camp on Saturday.
1.63 – You are not guaranteed a job just because you have been involved in Kids 4 Kids previously. We want staff that inspires campers enjoys being at camp, and that are hard workers.
1.64 – VOLUNTEERS: If you are not presently on staff, but have been a staff member in the past, and wish to visit camp please: 1) contact Scott Graham, Connor Parkin or Joe McNamara before you arrive 2) you must wear a volunteer shirt 3) you will be given a specific job/duty. 
We love seeing you, but having individuals the campers do not know presents a safety risk, and unscheduled visits could disrupt the dynamics of camp.
NEW COVID-19 HEALTH & SAFETY PROTOCOLS
Before camp starts, parents will be informed by Scott Graham that if their child displays any signs of sickness or if they have been around family members who have been sick, they must stay at home.
CAMPERS CHECK-IN
AT CAMP:
Before the campers arrive, the swings and play structures will be wiped down with anti-bacterial soap/wipes.

When parents and campers arrive, they will check-in at the check-in desk with Connor Parkin. They will be asked whether they have been sick or a home with someone that is sick. There will be an anti-bacterial solution available at check-in. Campers will be asked to wash their hands in the washrooms with a camp provided anti-bacterial soap if they have not washed their hands.

Campers will then go to the park under the supervision of Kahuna staff.

We will limit the number of campers in the park. Staff will escort campers to the campsite upon the direction of a camp director.

When the bus arrives, the campers will immediately go to the campsite.

If camper numbers are limited to fifty participants, we will use two sites at Camp Sidrabene: our original site and a site predetermined prior to the beginning of camp.
____________________________________
OUR CAMPSITE
CAMP TOILETS: Two toilets will be available at our campsite that will have sinks with running water, anti-bacterial soap and paper towels. 
CLEANING OF THE TOILETS – The toilets will be professionally emptied and cleaned once a week by Chantler's Environmental Service. The bathrooms will also be wiped down at the beginning and end of the camp day and at mid-morning. Scott Graham and the camp directors will be responsible for ensuring this is done. 
Each toilet will have anti-bacteria soap and paper towels.
WASHING STATIONS: We will set up three washing stations in the tent area. These washing stations will have water, anti-bacterial, and paper towels.
HYGIENE: Children will wash their hands before eating snacks or lunch. This will be a learning opportunity. We will teach children the importance of washing their hands before eating after they have gone to the washroom and throughout the day.
UNDER THE TENT: Staff will disinfect the camp tables, benches, and surfaces at camp each morning before camp begins. This will be completed by Scott Graham, Connor Parkin, Joe McNamara, or a staff member assigned by the directors.
SICK CAMPERS: 
Campers who show signs of sickness while at camp will be separated from camp by Abbie Jager and Katie Harper. Campers will be brought to the parking lot where they will wait for pick up. Parents will be contacted immediately. Abbie and Katie will adhere to the social distancing policy, wear protective rubber gloves, and wash their hands after the child once the camper has left camp.
---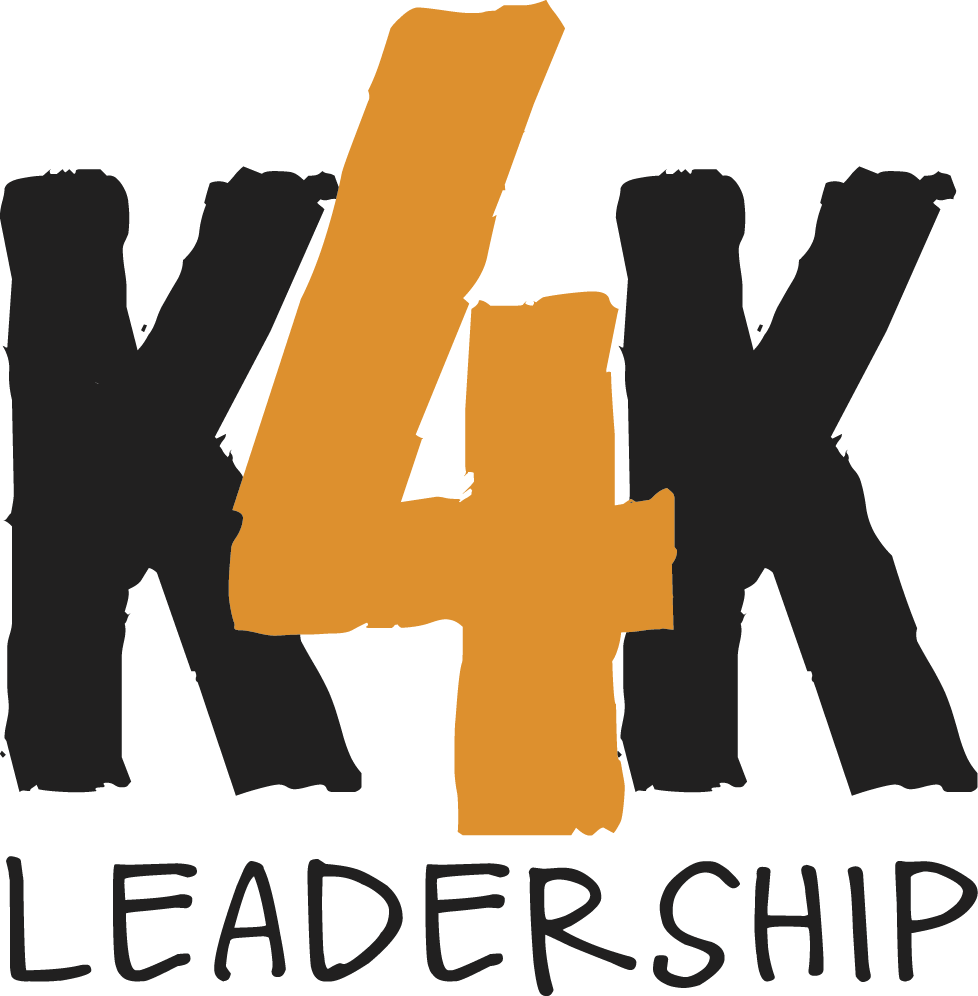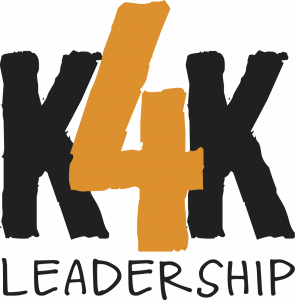 COMPLETE POLICY MANUALS
Click  links:
K4K Policy ManualK4K Policy Manual
SaveSave
SaveSave
SaveSave
SaveSave
SaveSave
SaveSave