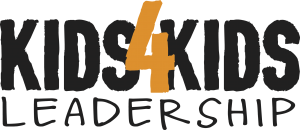 The Kids 4 Kids Leadership Program was established in 1993 and boasts a membership of over 30,000 children. The programs run after school or in the evenings, once a week for five weeks. Each session is 90 minutes in length. The program is designed for all children who want to develop leadership skills and who are between 6 to 13 years of age.
We use cooperative games, team building activities, original music and stories, role plays and discussions to make the program fun, engaging and informative. Parents are impressed with how excited their children are after attending just one session. There is no other program like the Kids 4 Kids Leadership Program.
If you are interested in having a Kids 4 Kids After School Program at your school please contact the Kids 4 Kids office. Every child and school needs the Kids 4 Kids advantage.